Welcome to SMK St. Columba, Miri Official Website
NEWS & EVENTS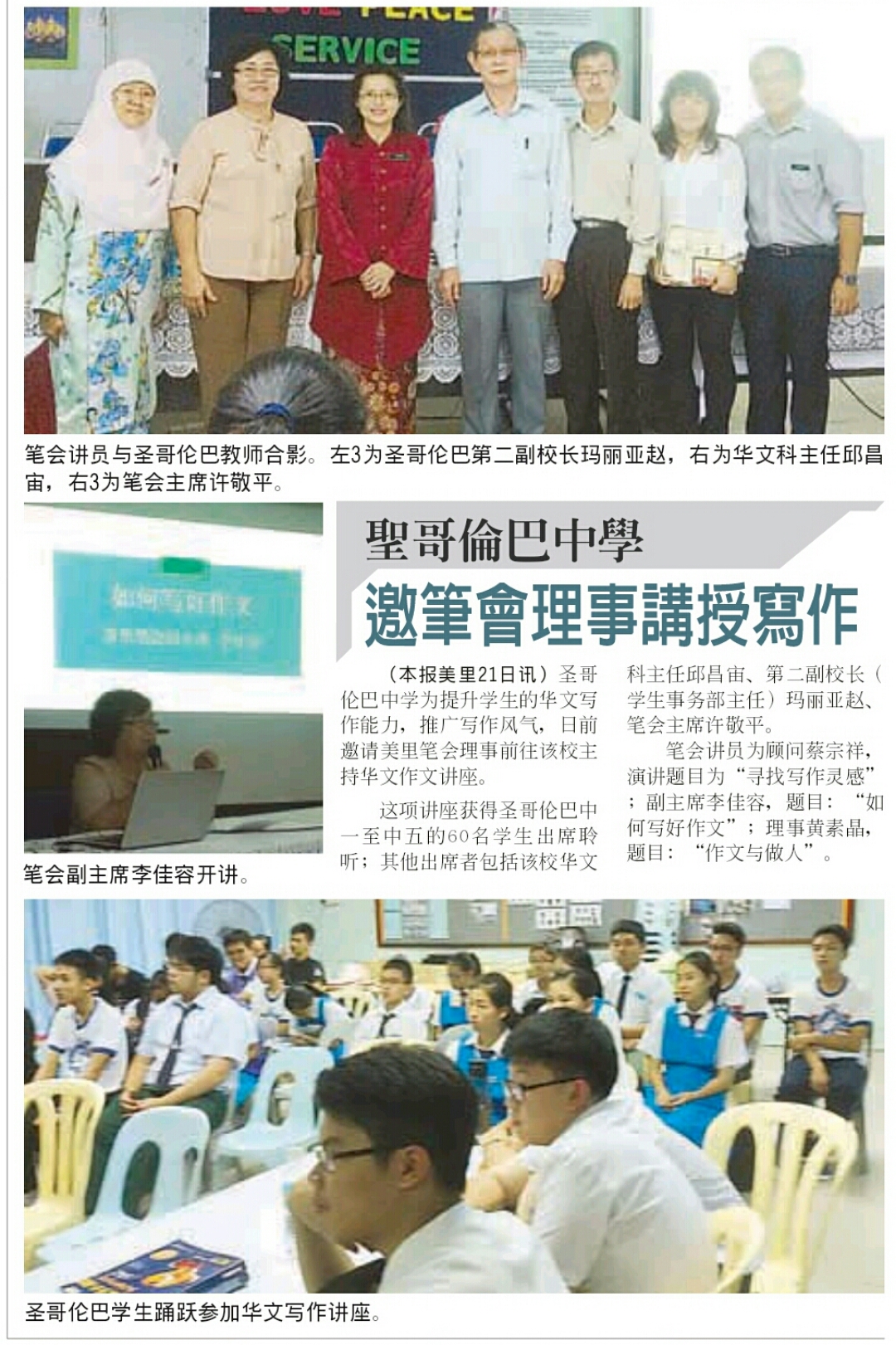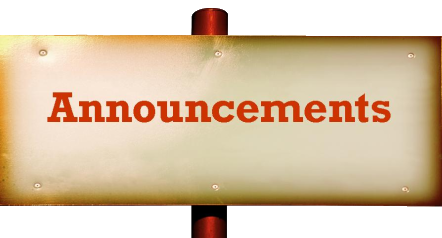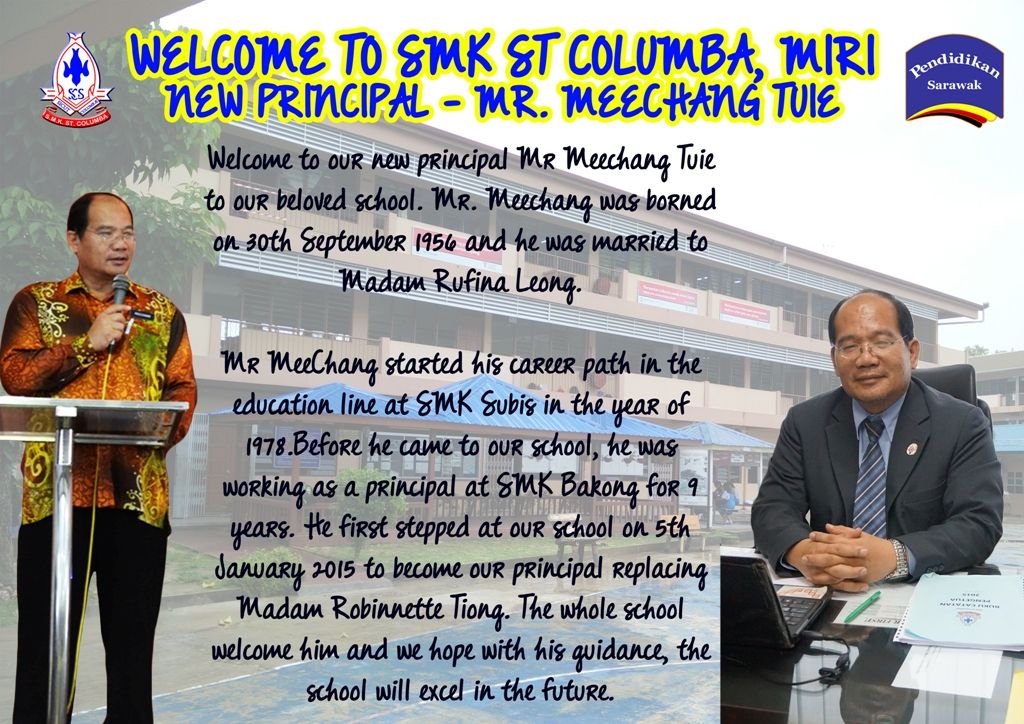 ~BEKAS MURID TINGKATAN 5 2014~
Kepada bekas murid tingkatan 5 tahun 2014 (Ahli Koperasi),sila tuntut wang syer sebanyak RM 2 daripada setiausaha koperasi iaitu Pn Noor Khatijah sebelum 19 November 2015. Wang syer yang tidak dituntut sehingga tarikh tersebut akan dimasukkan ke dalam tabung
kebajikan koperasi sekolah.
~BEKAS MURID TINGKATAN 5 2014~
Para pelajar Tingkatan 5 tahun 2014 boleh mendapatkan majalah sekolah dari Pejabat Am pada waktu pejabat
Sijil asal Bahasa Inggeris (English 1119) SPM 2013 boleh diperolehi daripada Pejabat Am mulai 26 Februari 2015 pada waktu pejabat.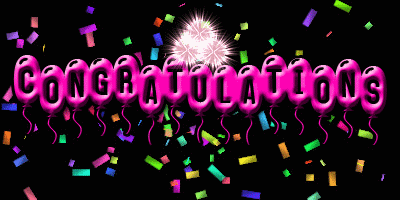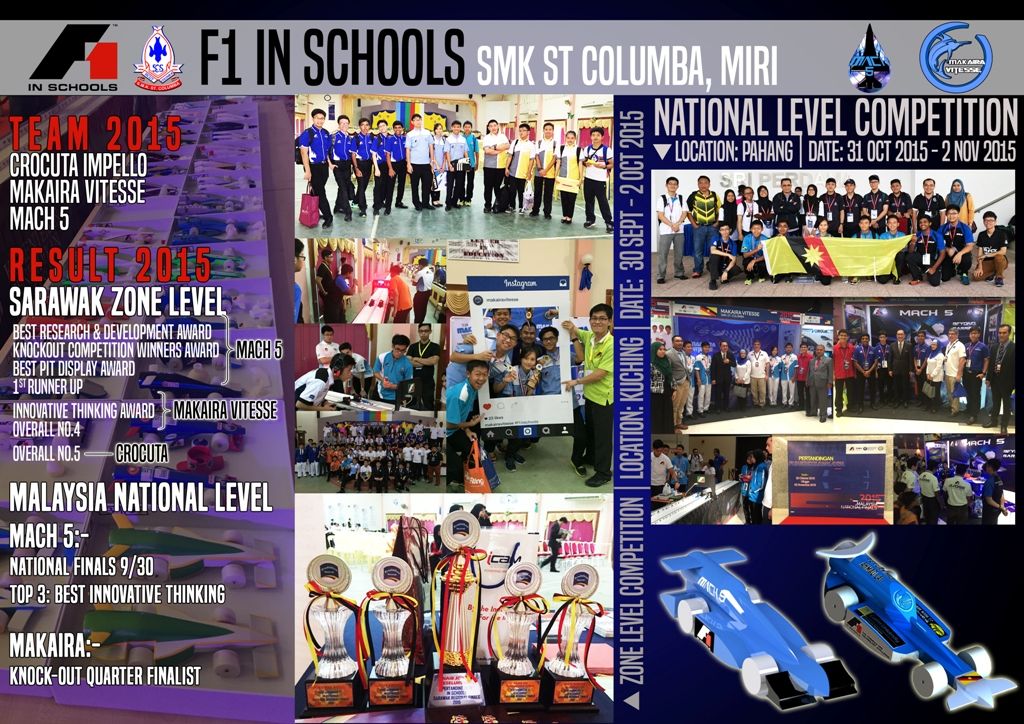 11 May 2015 : Anugerah Sahsiah Sesi Petang
30 April 2015 : Majlis Penutupan Bulan Kurikulum
29 April 2015 : Sambutan Hari Koperasi Peringkat Sekolah
25 April 2015 : Hari Pelanggan 1
22 April 2015 : Gotong-royong & Program Tanam Pokok
7 April 2015 : Majlis Pelancaran Bulan Kurikulum
28 March 2015 : Mesyuarat PIBG
Tuan Pengetua menyampaikan ucapan
Barisan AJK PIBG sekolah untuk tahun 2015/2017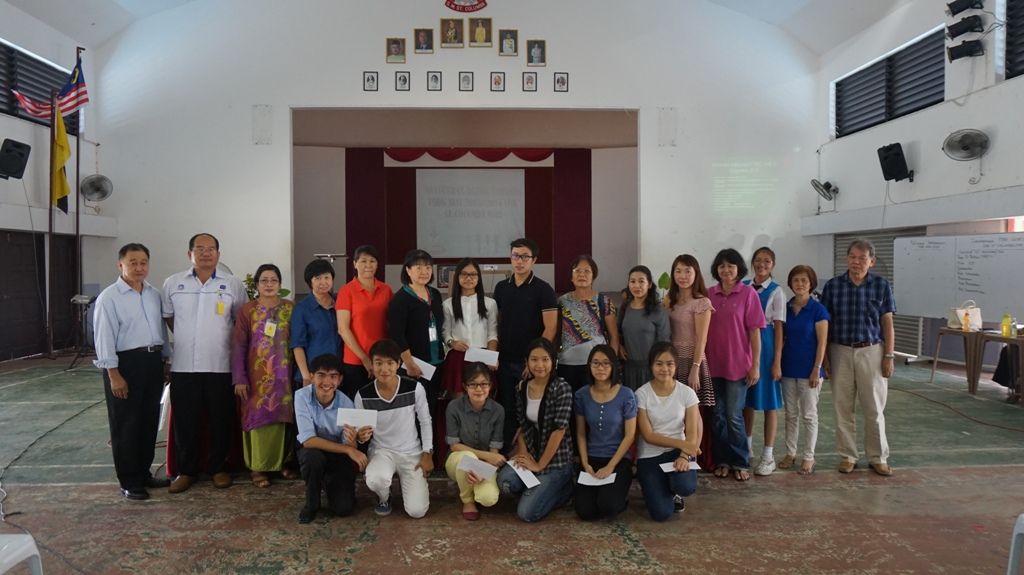 Pelajar-pelajar yang mendapat keputusan cemerlang dalam SPM 2014 yang menerima penghargaan daripada pihak PIBG
25 Feb 2015: Perhimpunan Bulanan Ko-Kurikulum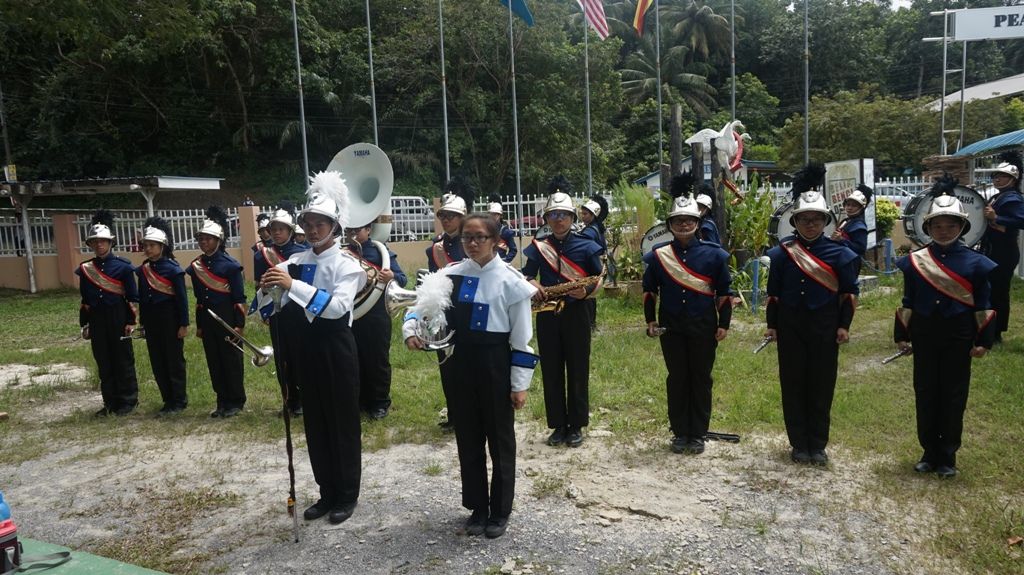 19 & 20 Feb 2015 : Tahun Baru Cina
9 Feb 2015:Majlis Pelancaran Kempen Salam &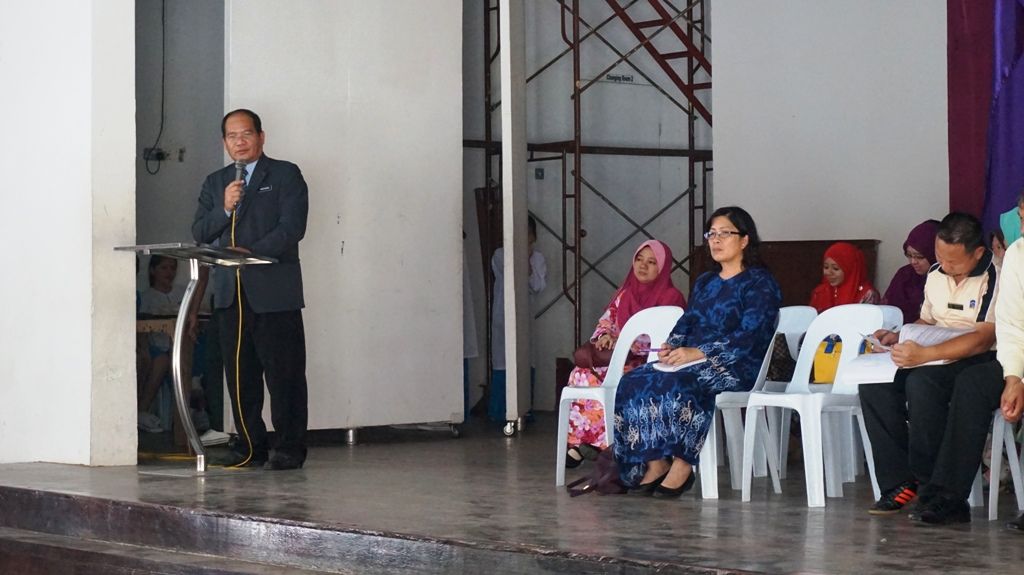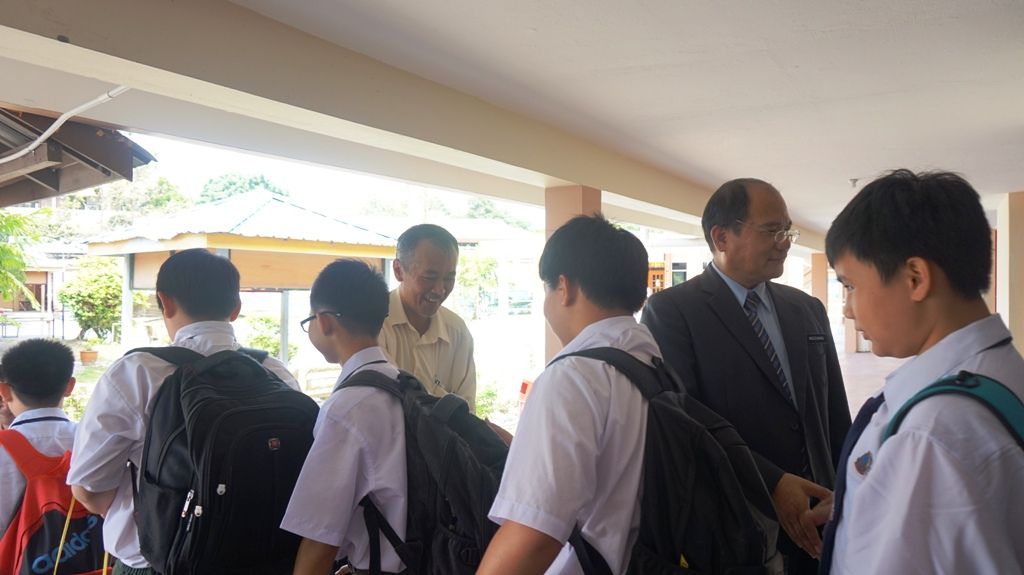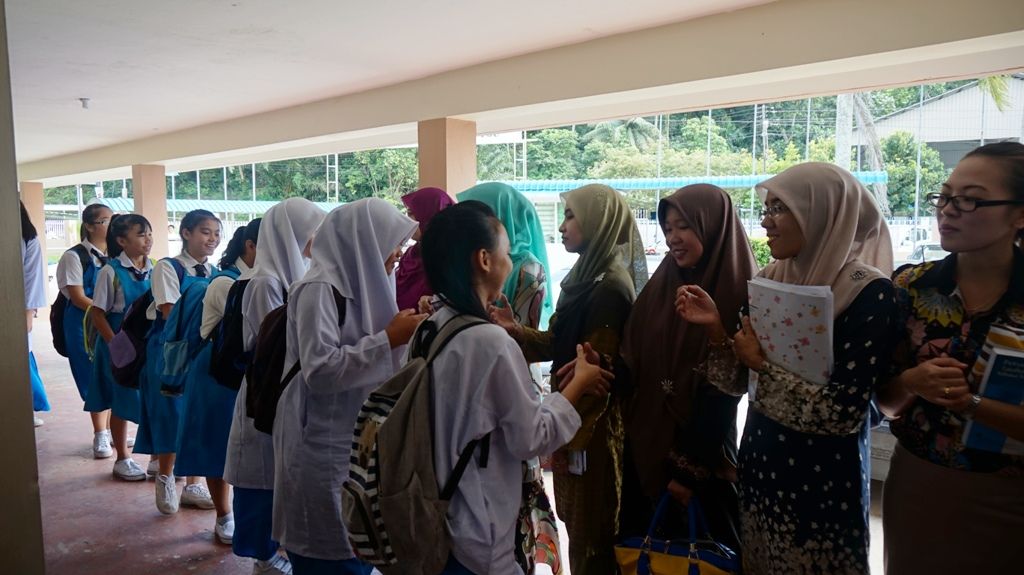 12 Jan 2015 : Permulaan sesi persekolahan tahun 2015
02 Jan 2015 : Pendaftaran Murid 2015
Tingkatan

Tarikh & Masa Pendaftaran

Tempat

Peralihan dan Satu

1.Taklimat bersama ibu bapa / penjaga

(8.00 pagi – 9.00 pagi)

2. Pendaftaran

(9.00 pagi – 12.00 tengahari)

Dewan Sekolah

Dua, Tiga dan Lima / 2015

8.00 pagi – 12.00 tengahari

Kelas masing-masing

Empat / 2015 (mengikut kelas Ting3 / 2014)

8.00 pagi – 12.00 tengahari

Kelas masing-masing
2015 SMK St. Columba's News Flash
Pelajar-pelajar yang menduduki SPM pada tahun 2013 boleh menuntut sijil SPM mulai
26 November 2014 (Rabu) di Pejabat Sekolah pada waktu pejabat. Sijil SPM hanya dikeluarkan sekali sahaja.Sijil hendaklah disimpan dengan baik, sebarang pemalsuan sijil adalah perbuatan jenayah & boleh didakwa di bawah kanun keseksaan jenayah
Seksyen 463.


22 Nov - 01 Jan 2015 : Cuti Akhir Tahun 2014

13-21 Sept 2014: Cuti Pertengahan Semester 2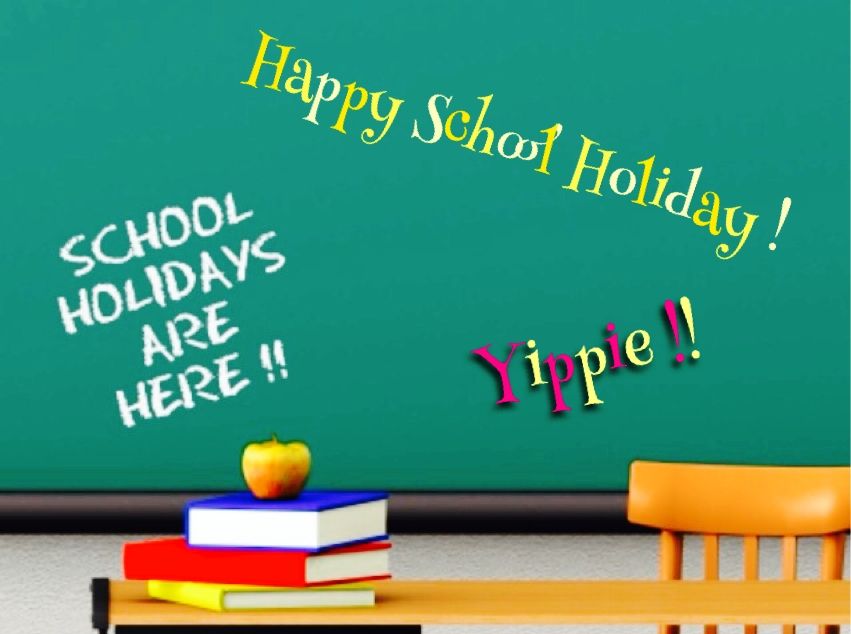 25 Ogos - 5 Sept 2014: Peperiksaan Pertengahan Semester 2

22 Ogos 2014: National Day of Mourning

13 & 14 Ogos 2014: SMK St. Columba's Annual Concert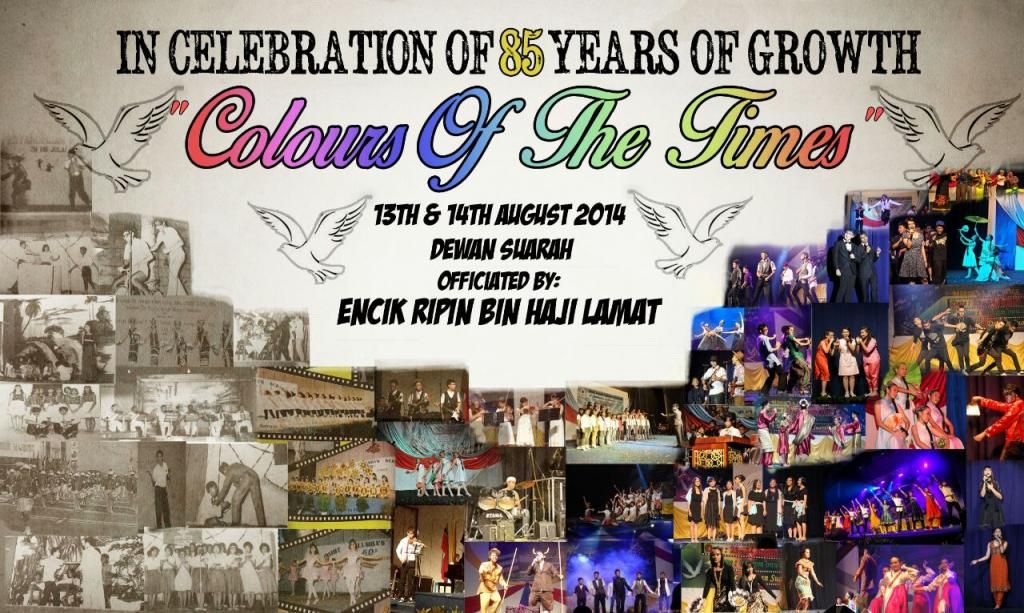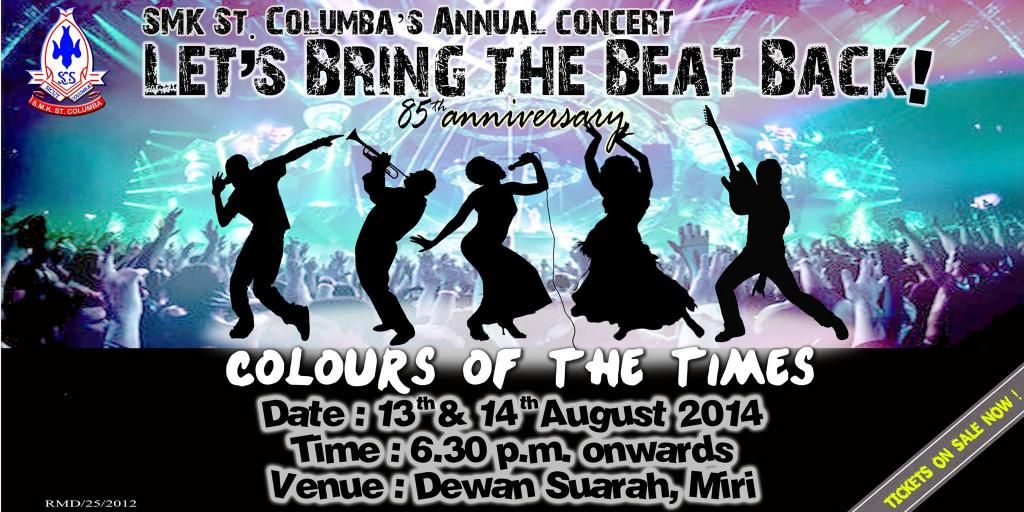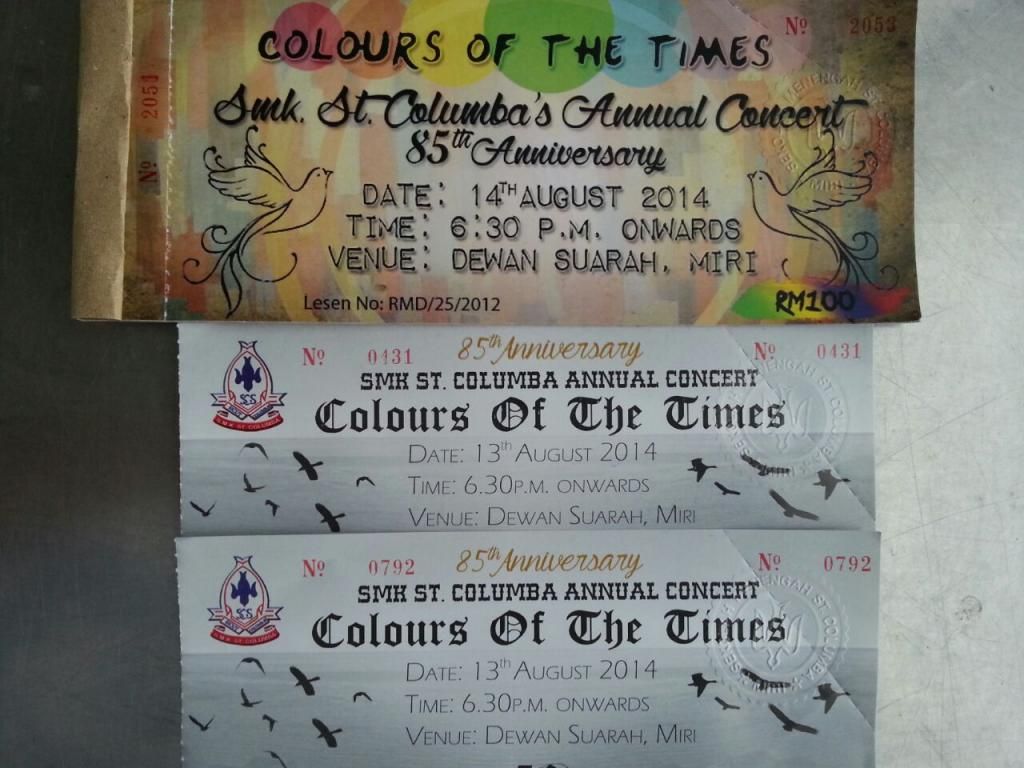 Tickets may be purchase from Madam Loh Mei Hua at SMK St. Columba's before concert day
or at the Dewan Suarah. Miri on concert day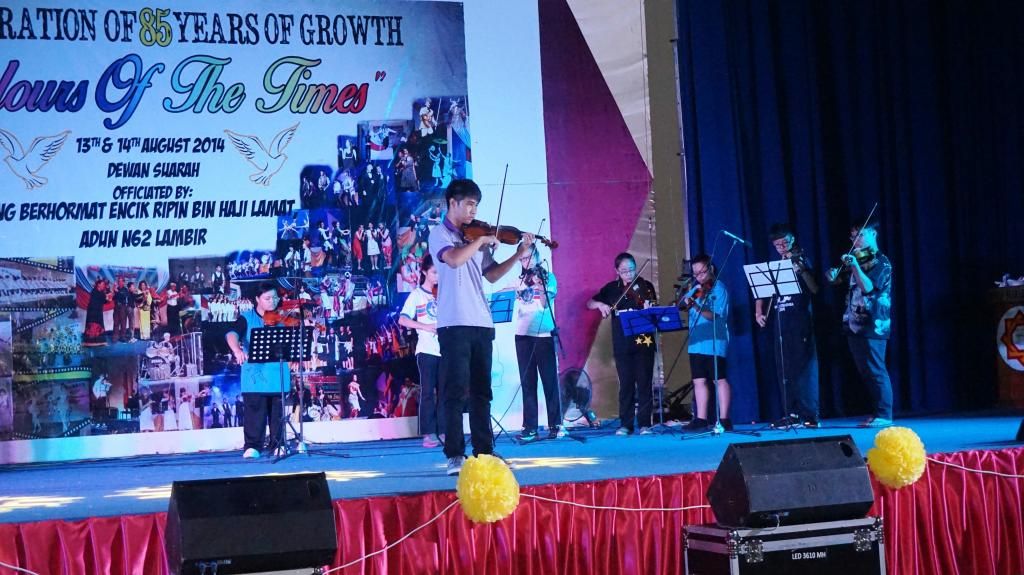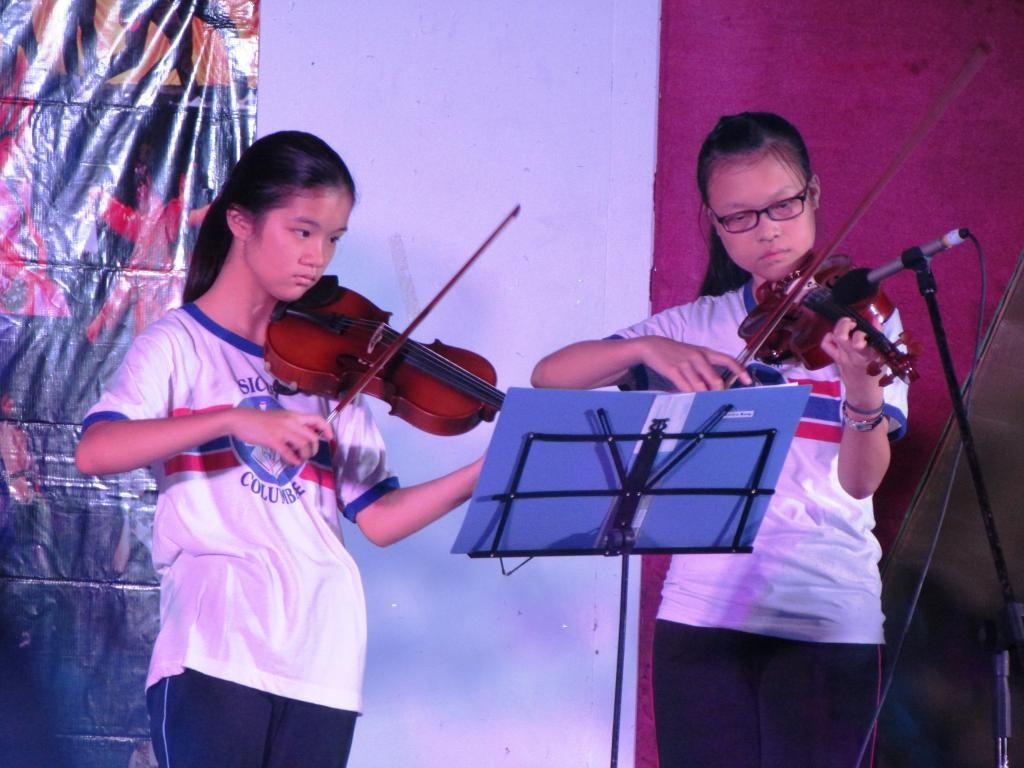 13 Ogos 2014: Ujian Mendengar Bahasa Inggeris PT3
12 Ogos 2014: Ujian Mendengar Bahasa Melayu PT3

4 Ogos 2014: Pelancaran Bulan Kemerdekaan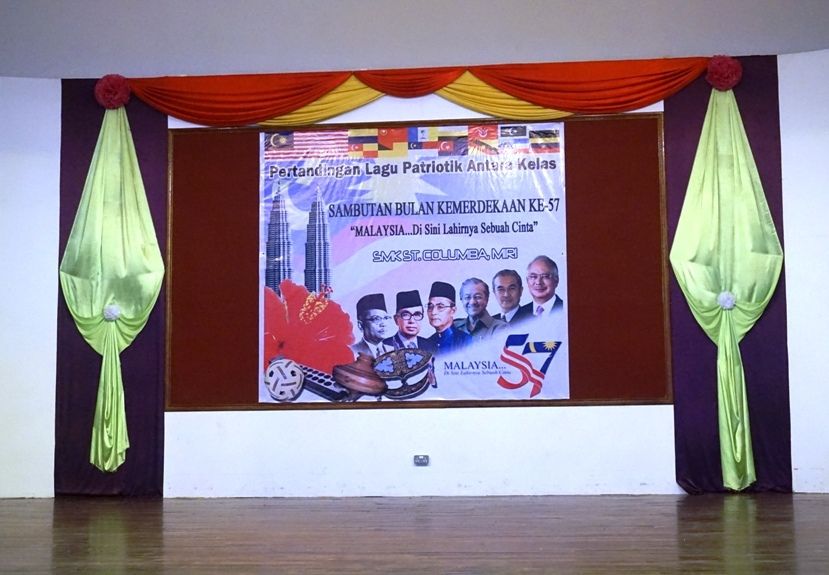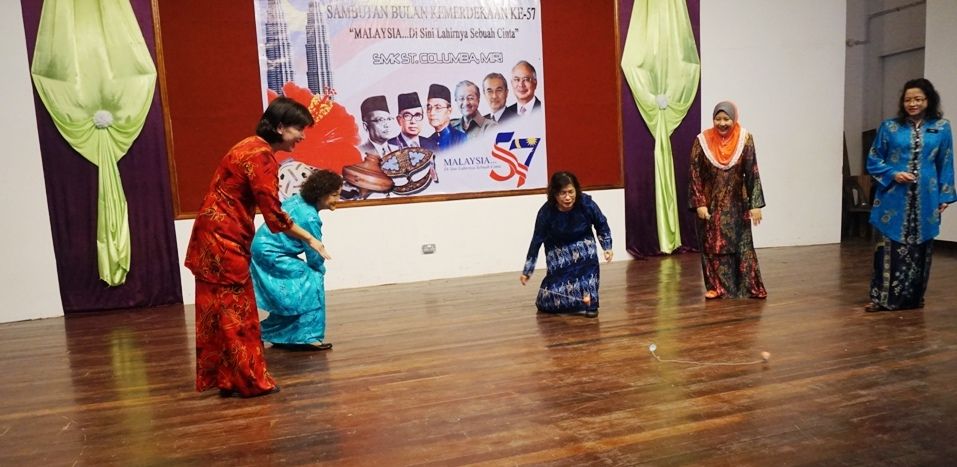 School administrators are playing top as a program launching symbolic

28 & 29 Julai 2014: Hari Raya Aidilfitri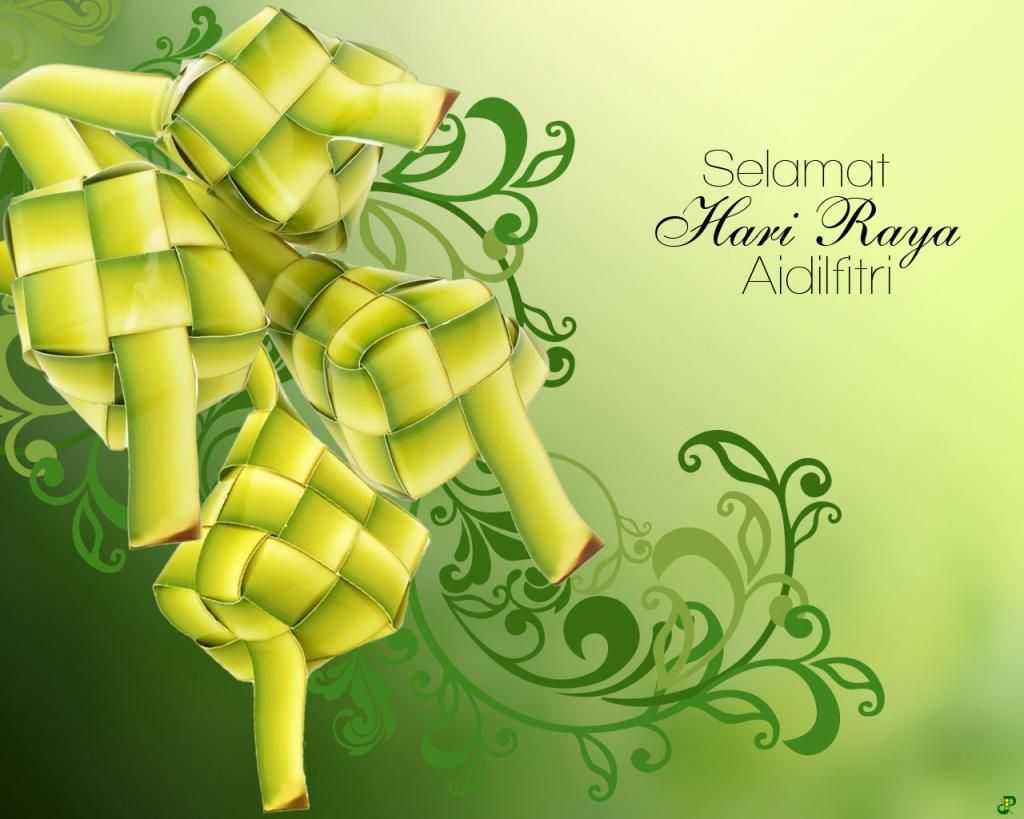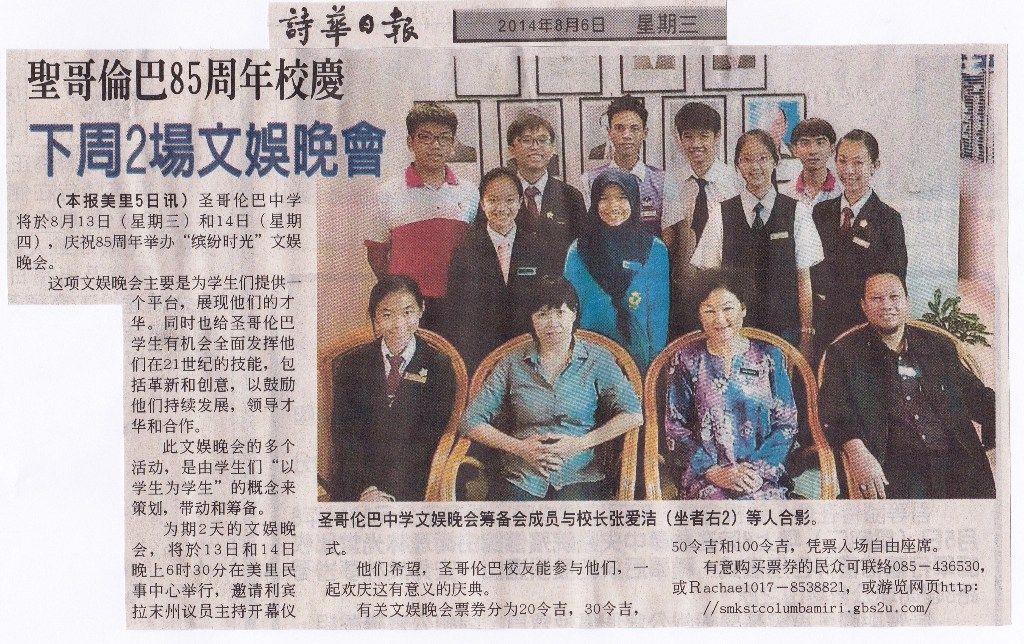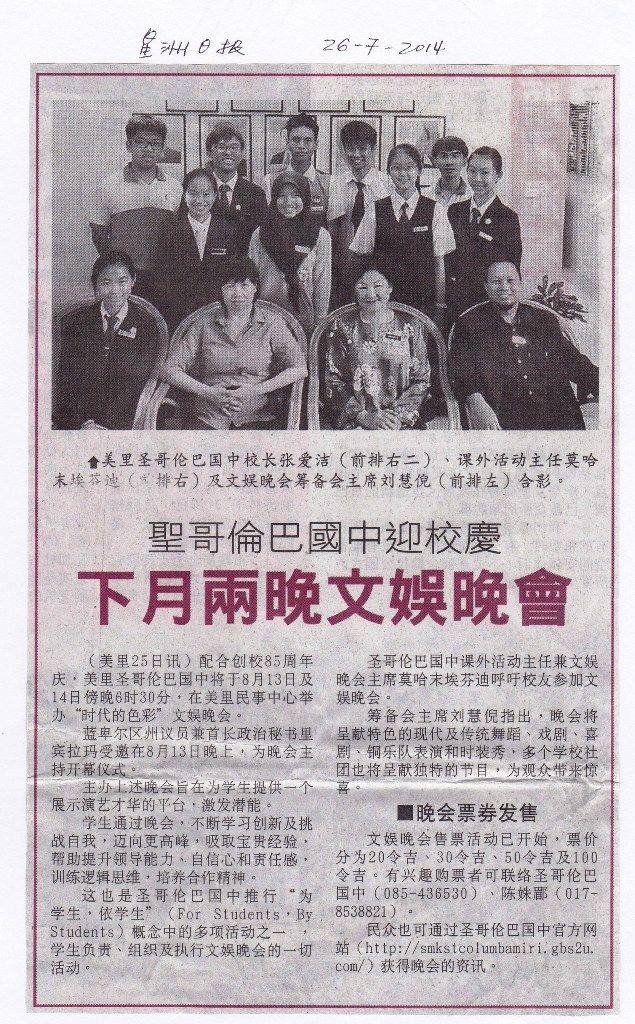 24 Julai 2014: Taklimat Pelaksanaan Penilaian Tingkatan 3 (PT3)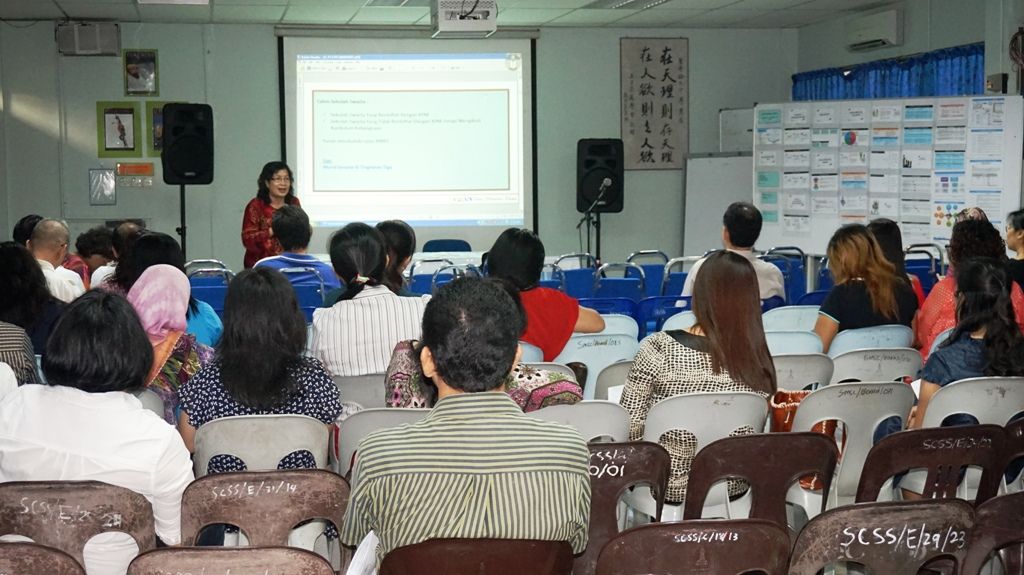 Madam Supang's is giving information to parents who attended the briefing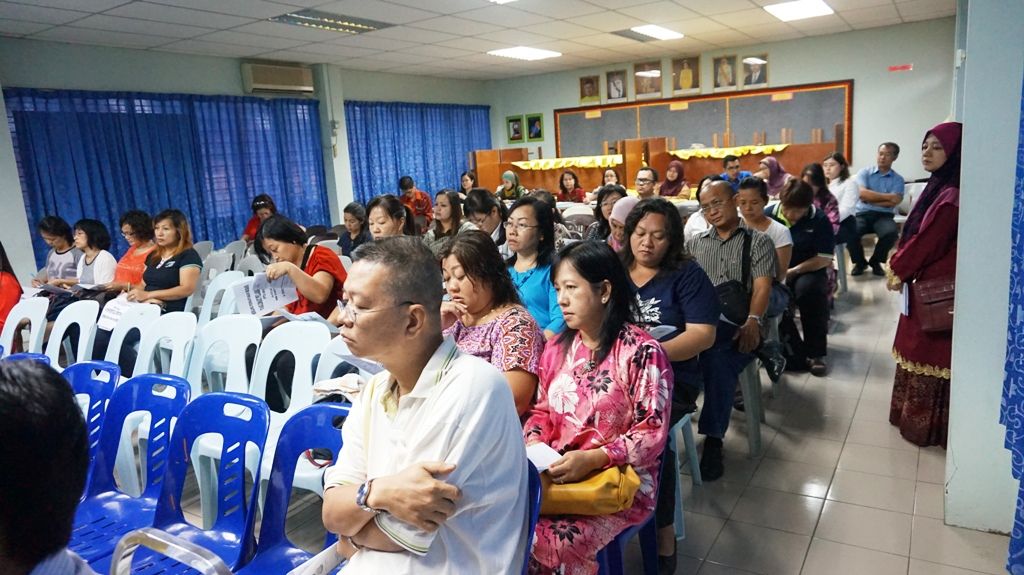 Some of the parents who attended the briefing
12 Julai 2014: Hari Pelanggan 2
5 Julai 2014: National Bible Knowledge Quiz (East Zone)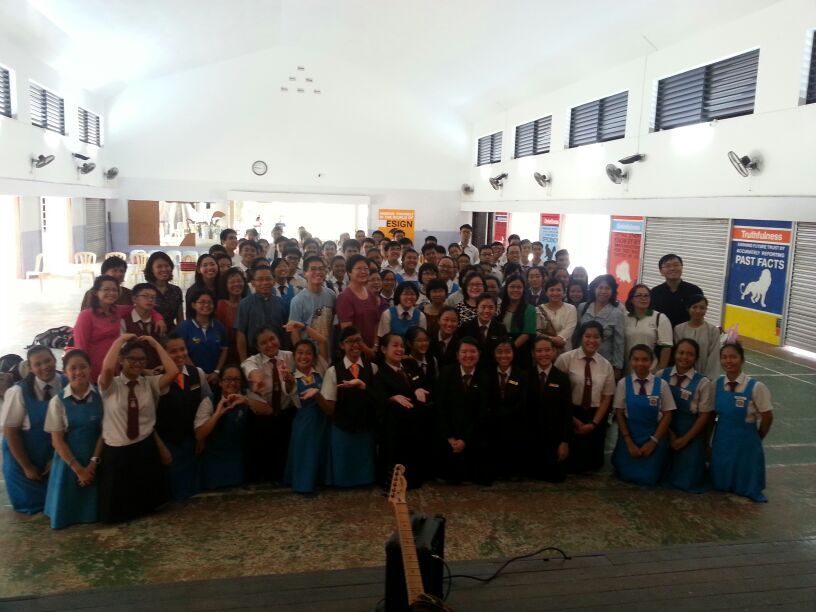 24 Jun 2014: Hari Mufti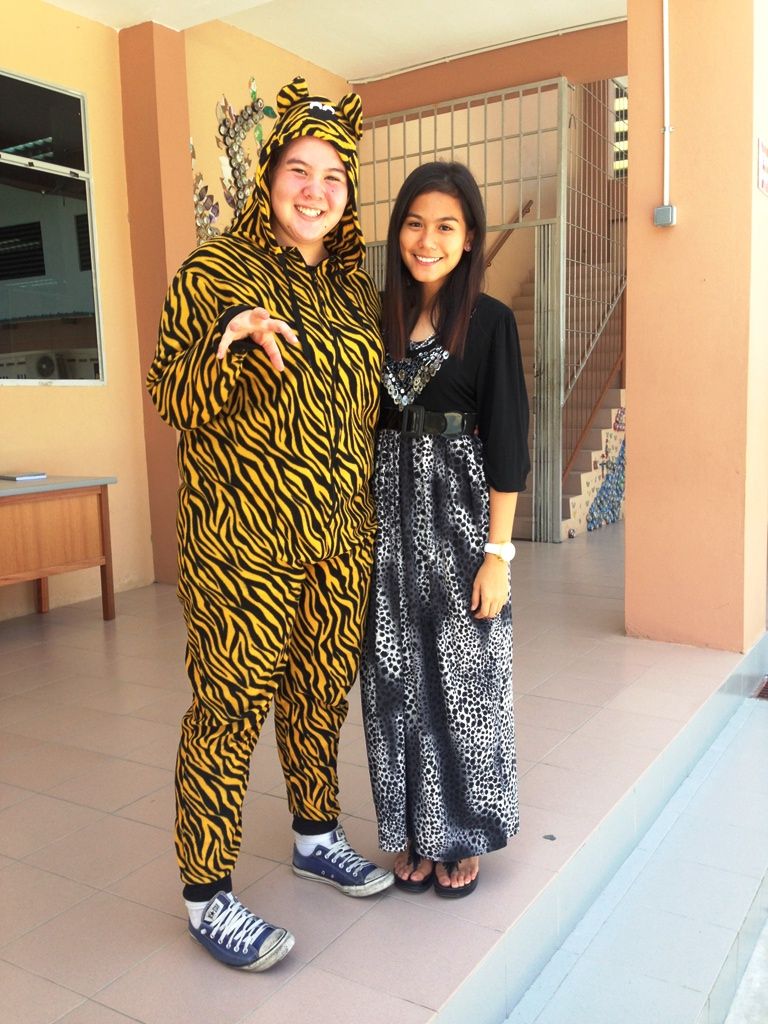 23

Jun

2014: 85th Anniversary of St Columba's School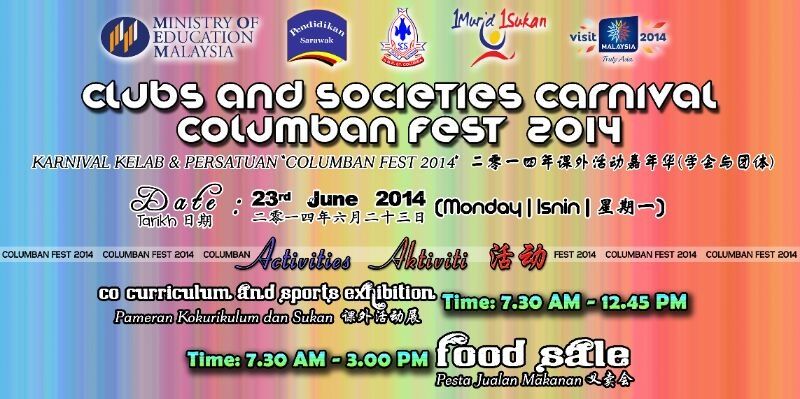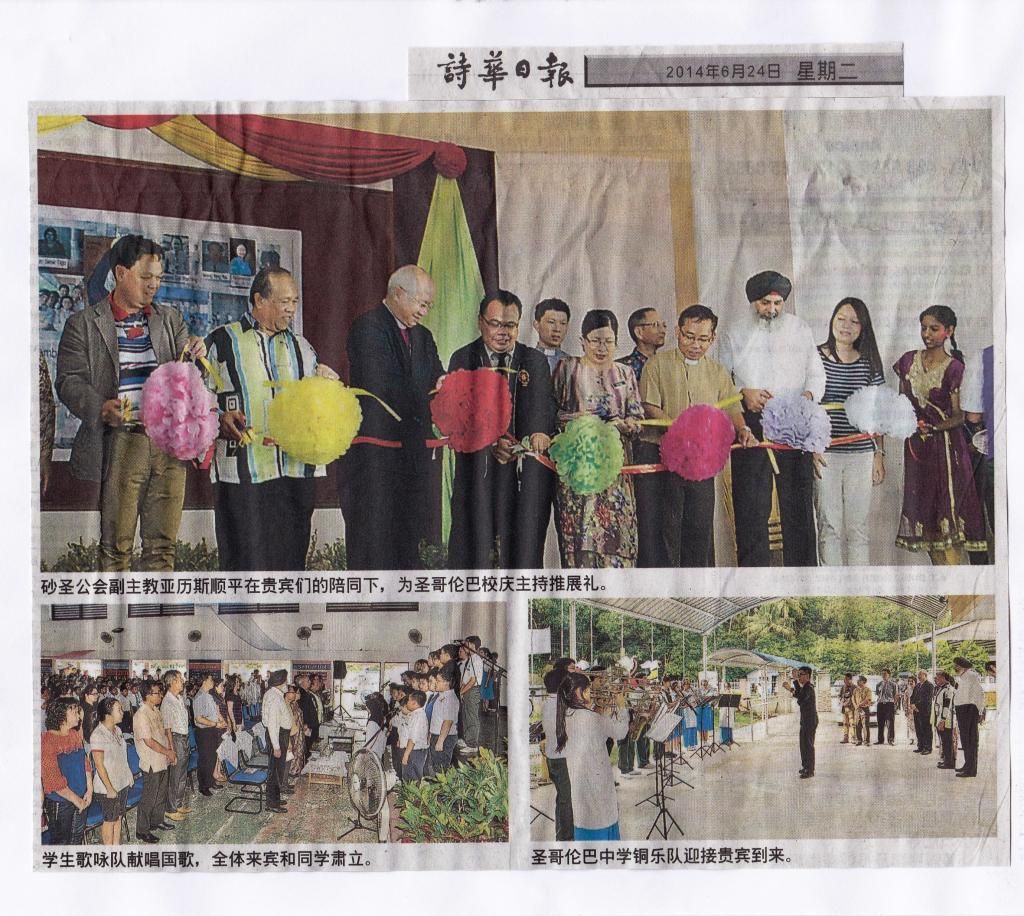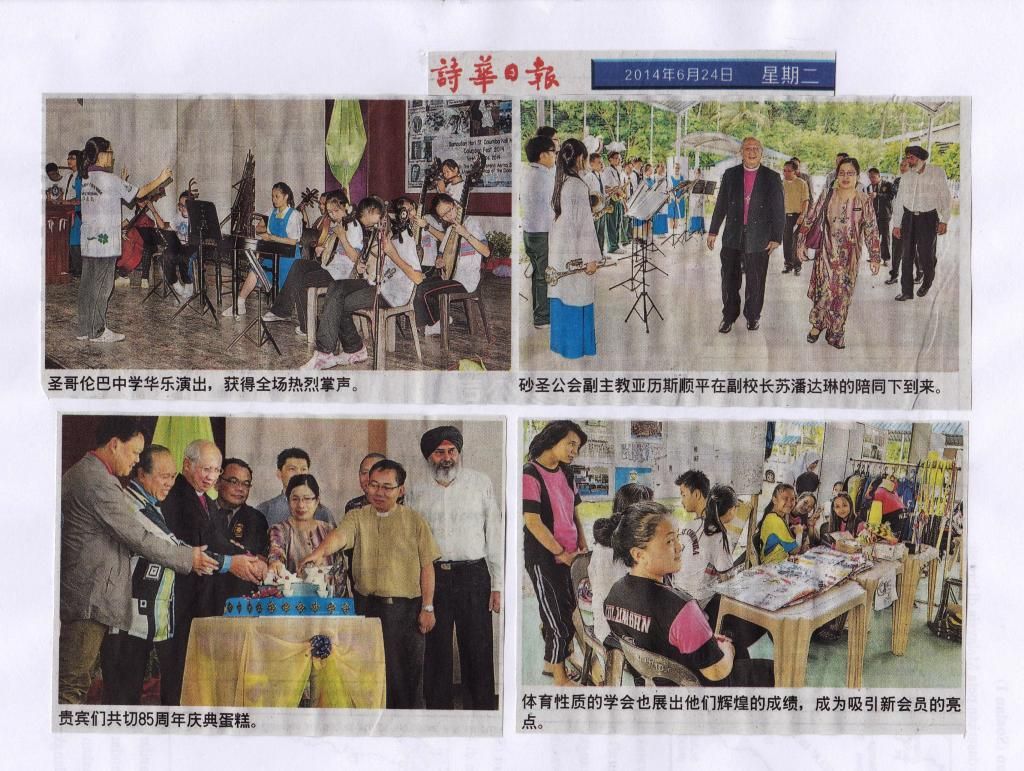 16 Mei 2014: Hari Guru Peringkat Sekolah

10 Mei 2014
: Hari Sekolah Ganti (01/08/2014)


29-30 April 2014
: Kejohanan Olahraga Tahunan Sekolah ke-59

26 April 2014: Hari Pelanggan 1


24 April 2014
: Pameran sempena Bulan Kurikulum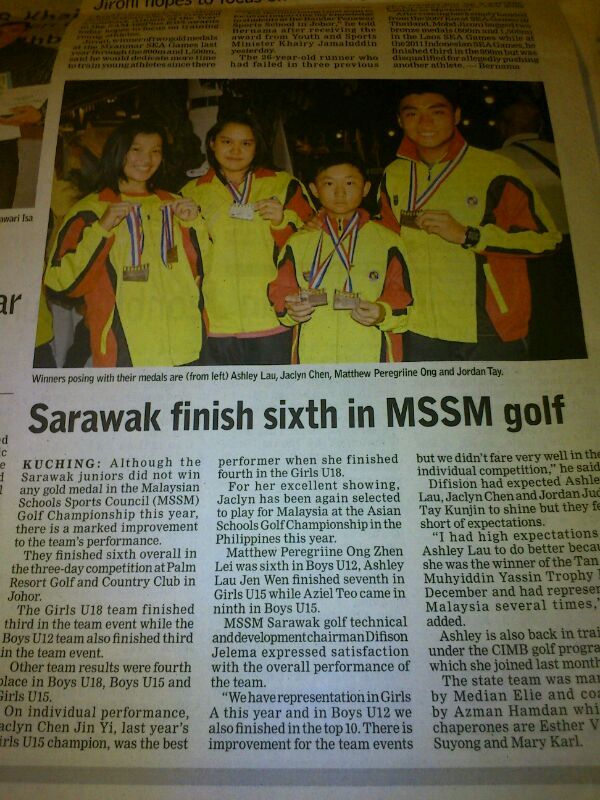 2nd from left : Jaclyn Chen represents Sarawak for MSSM Golf in Johor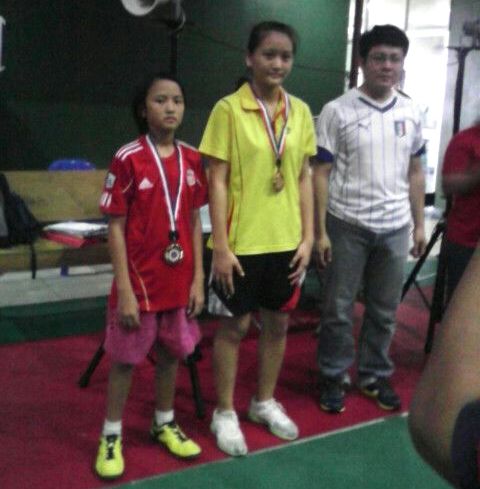 From left : Christabel Ak Kenneth (1B) & Venylyn Kong (3E) won nomber 3 double
under 15

for Badminton district level
18 April 2014: Good Friday
11 April 2014: Kem Lestari Serasi
01 April 2014
: Pelancaran Karnival Akademik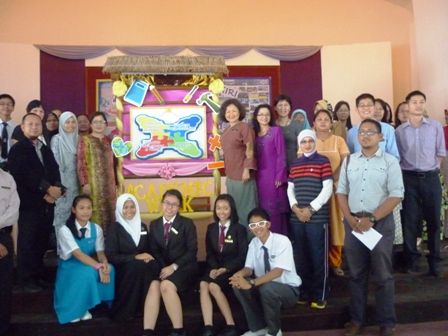 The Academic Carnival was officiated by our beloved Principal Miss Tiong Ai Giek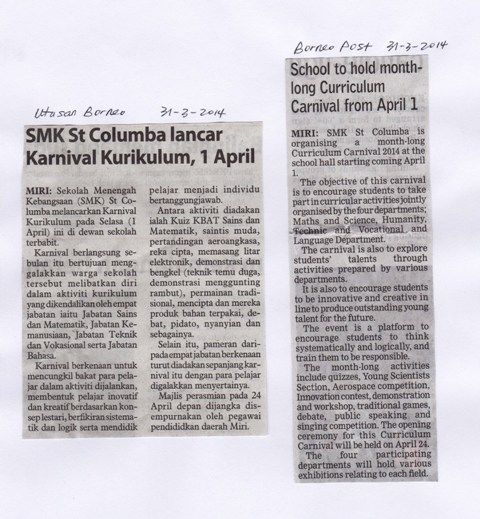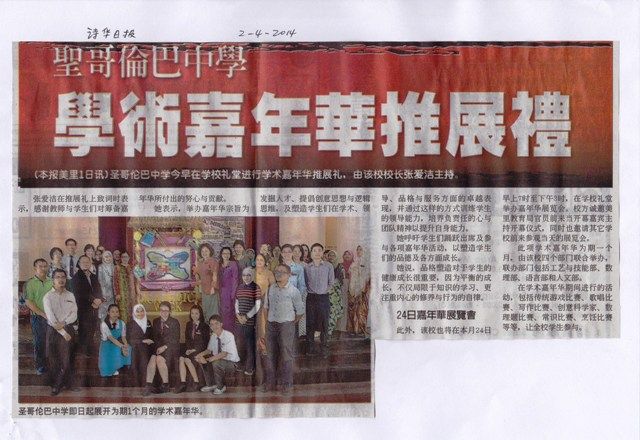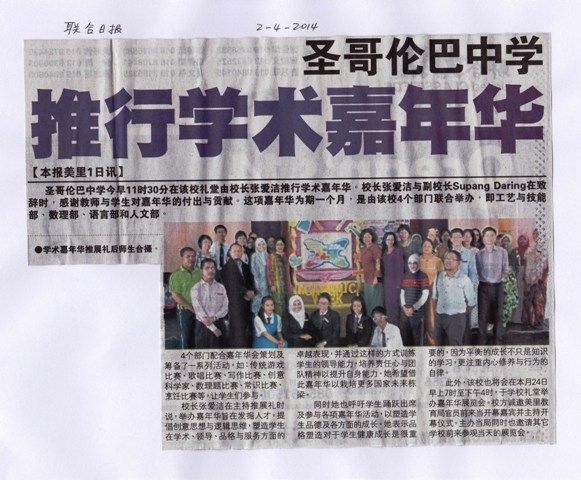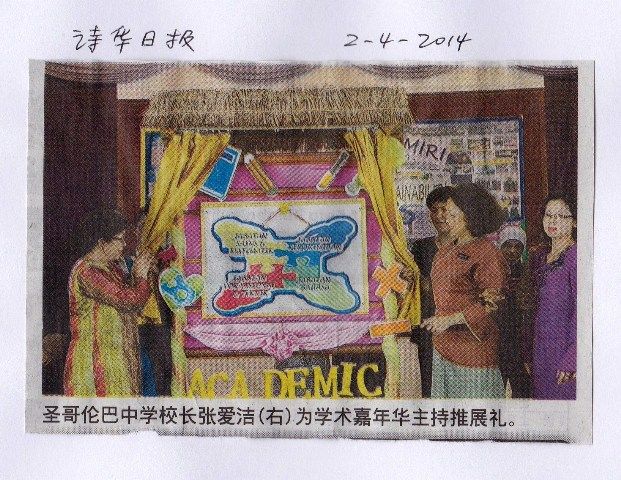 The event was published in various newspapers
22-30 Mac 2014 : Cuti Pertengahan Semester 1

13-21 Mac 2014: Peperiksaan Pertengahan Semester 1

08 Mac 2014
: Jogathon Sekolah


22 Feb 2014
: Mesyuarat Agong PIBG

15 Feb
2014: Hari Sekolah Ganti (4/2/2014 - Selasa) - Sukantara 1M1S


29 Jan - 4 Feb
: Cuti Sempena Tahun Baru Cina 2014


25 Jan
2014: Hari Sekolah Ganti (3/2/2014 - Isnin)


23 Jan
2014: Pengagihan Bantuan Awal Persekolahan 1 Malaysia

02 Jan
2014: Hari Pertama Sesi Persekolahan 2014
19 Dec 2013: Pengumuman Keputusan PMR 2013, selepas pukul 10.00 pagi
02 Nov 2013:

31 Oct 2013:

26 Oct 2013:
MAC Akademik (8.00 - 12.30 pm) - Dewan Sekolah

MAC Ko-Kurikulum (8.00 - 12.30 pm) - Dewan Sekolah

Gotong Royong Perdana - Program Sarana Ibu Bapa

21-23 Oct 13:


05 Oct 2013:
Program No Apologies - The truth about Love, life & sex for youth (for Form 3 students only)

Hari Ganti Sekolah (14 Nov)

28 Sept 2013:

Majlis Graduasi Tingkatan Lima 2013

07 Sept 2013:

Hari Ganti Sekolah (5 Aug)

08 Sept 2013

Astronaut Programme


Dear all,

Anthony Vun Choon Wei, who graduated from SMK St Columba's in 2009 with 9 A's and is currently doing an MSci in Physics/Astrophysics at Queen's University, Belfast, UK, has reached the TOP 5 in Axe Malaysia's search for the next Malaysian Astronaut.

Your vote for Anthony (Ishyhara Rio) on Facebook will help determine whether he goes to the next level, to represent Malaysia. And the realization of our aspiration for the elevation of our beloved Land of the Hornbills.

Let's support Anthony in his quest to become the next Malaysian astronaut!

T

o find out more about this Columban, whose mural painting still decorates the canteen, click on this link: http://apps.facebook.com/axespacerace

25-28 Aug 2013:

Drama Team at Kelantan for National Level Competition
Click

HERE

to view the brief documentation.

23-24 Aug 13:

School Annual Concert 2013
Ticket Price: RM100, 50, 30, 15 - Available now at Office.
Please call

085-436530

085-436530 for further information and purchase the tickets.




05-06 Aug 2013:

Cuti Ganti sempena Hari Raya

03 Aug 2013:

Hari Ganti Sekolah (12 Nov)

27 July 2013:

Shelley Bayang is with the National Hockey Team!


22 July 2013:

Percubaan SPM 1 / Peperiksaan Pertengahan Semester 2

20 July 2013:

Hari Pelanggan II (11 Nov)

12-13 July 2013

World Vision - 30-Hour Famine


Come & Join Us Now! Registration Fee: RM 30 only!



We would like to take this opportunity to thanks our sponsors - A.T. Dunia, Boulevard Hypermarket, KFC, Curtin University Sarawak. Our special thanks to Mr. Nicholas Chin (Chief Operating Officer of Curtin University Sarawak Malaysia) for the venue, facilities and transport. A million thanks for everyone.



View the album on this camp under

Galleries.

06 July 2013:

National Bible Oral Quiz - East Malaysia Zone
Click HERE to view the report prepared by Mr. Wong Kung Kui.

04-05 July 2013:

Hari Sukan Sekolah

29 June 2013:

Jamuan Hari Guru

23 June 2013:

June Monthly Junior Tournament


Beng Keat is the Group B - winner for the just concluded June Monthly Junior Tournament on 23 June, sponsored by Mr. Tang Swee Hwa.

21 June 2013:

Certificates for the school from PPD

(click to enlarge)




18 June 2013:

Mufti Day

17 June 2013:

St Columba's Day

15 June 2013:

Perayaan Hari Guru (Peringkat Sekolah)

6 June 2013:

Newspaper Clippings

(click to enlarge)




28-29 May 2013:

Sarawak Junior Amateur Open 2013
Sarawak Junior Amateur Open 2013 was held in Sibu from 28th - 29th May 2013. Our student Lim Beng Keat is the 1st Runner Up for Nett Section Category A (Boy).

29 May 2013:

Demise of Mr. Stanley Mate Giom ak Rentar


We are sad to announce the passing of Mr Stanley Mate Giom ak Rentar on 29 May

2013. A very passionate, creative and much-loved Drama teacher, Mr Stanley taught English at SMK St Columba from 4th July, 2011. He also served at SMK Long Lama and SMK Baru Miri.



Our heartfelt condolences to his family. Cikgu Stanley will be much missed as the tributes from his drama students/alumni testify:
"Mr Stanley will be remembered as the guy who could still joke and try to ease the tension even when he was hospitalized back in April. The boundaries between student and teacher were non existent because we felt he related to us so well. He was the humour, creativity and glue behind our drama team. The team is beyond emotional about the loss of a great friend, mentor and teacher. Our national level competition will be in your honour, Mr Stanley." - Alyssa Chen (Scriptwriter, Director 2013)

"Mr Stanley was a great teacher, a brilliant man, a generous one and a jokester. There will be none that can replace him as a teacher and a friend. May he rest in peace." - Awang Mohd Hazim (Props Manager/Co-director, 2012)


28 May 2013:

NKRA Workshop( teacher quality iniative teaching)

24-27 May 2013:

High School Conference 2013 - ISCF SMK St Columba

11 May 2013:

Newspaper Clipping for Drama Competition!


11 May 2013:

Overall Softball Champion!


11 May 2013:

Sarana Ibu Bapa, Sarana Sekolah by Ministry of Education
Dear parents, in order to help the school ensure that our children will have the best environment to engage in learning and be ready for the 21st Century world, please do refer to the 'SARANA' files (1 for Parents and 1 for Teachers).
Click HEREto access to the download link of the 'SARANA' Files.
Parents, do collaborate with the school by offering your expertise or any other service to the school for the development of our children.
Thank You.

10 May 2013:

Softball Competition - State Level
Miri Girls beat Kuching 19-2 to emerge state champs! Throughout the tournament, Haifa, Nadia and Sheila each managed 2 home runs. Congratulations to our girls.


10 May 2013:

Seminar & Bengkel Peta Minda Visual Sejarah


Perkongsian Ilmu berkaitan dengan penggunaan peta minda dalam membantu mengingat fakta Sejarah dengan cara yang lebih mudah dan menarik. Sponsorship of mind maps and books as well
Collaboration : PNI NEURON SDN BHD, KK BOOK CENTRE, SMK St Columba

09 May 2013:

Notice to All Form 5 Students from Ms.Robinette Tiong Ai Giek


To all Forms 5 students studying 'Catch Us If You Can', the file below is very useful, reliable, interesting and easy to understand. It was produced by the Curriculum Development Division, Ministry of Education.
Students, watch these videos, too. All the chapters are available and quite accurate.
The animated version of the novel for SPM 'Catch Us If You Can' by Catherine MacPhail.
Link 1 | Video 1


08 May 2013:

Drama Team win the State Level Drama Competition. They will be going for National Drama Competition.

04 May 2013:

Jogerthon PIBG / Merentas Desa
Champion: Macdougall Team
1st Runner Up: Danson Team
2nd Runner Up: Lim Team

27 Apr 2013:

Dear Columbans, thanks to Miss Ann Lamb, Editor of the Borneo Chronicle, who visited our school last year, we are in the magazine with an international readership.
Do read pages 10 – 14
Read Borneo Chronicle 2013 - Diocesekuching.org
Editor of the Borneo Chronicle: Miss Ann V. Lamb, Glandvvr, 3 Bishops Walk, ...
Volume 51 No. 7. Revd. Dr Elizabeth Koepping, Associate Femng' wonhmg' ...
Click on the link to read on the magazine:
Link 1

27 Apr 2013:

Hari Sekolah Ganti

(ganti 15 Feb 2013 - Khamis)


26 Apr 2013:

Congratulations to our Mooting Team
3rd placing [out of 15 institutions, after SM Lodge (1st) and Segi College (2nd)];
Prisya - Best Mooter

22-27 Apr 13:

Minggu Sains & Matematik

20 Apr 2013:

SMK St. Columba - Champion for Dino Quiz

20 Apr 2013:

Hari Pelanggan I

17 Apr 2013:

SMK St. Columba, Miri - Pusat Latihan Daerah (PLD) Sukan Hoki
SMK St. Columba, Miri telah dikenalpasti oleh Jabatan Pelajaran Negeri Sarawak sebagai Pusat Latihan Daerah (PLD) Sukan Hoki (Lelaki) Program Sukan Prestasi Tinggi Sekolah (SPTS), Kementerian Pelajaran Malaysia (KPM).


Tekan Sini

untuk merujuk kepada Surat Rasmi daripada JPN Sarawak

12 Apr 2013:

Columbans Dominate
St. Co's English Drama team won a total of three awards out of four. The championship (first place), the best performer - Farah Anthony, the best script - Burnt to Ashes
Do not that the error in the news report. Kolej Tun Datuk Tuanku Haji Bujang won the most promising performer/ most potential award. Not Best Director.

Read the article at Borneo Post Online:
Link

08-13 Apr 2013:

Minggu Jabatan Vokasional & Teknik

07 Apr 2013:

Joy Hii Mei Xin was offered National Scholarship




She is among the top 50 SPM achievers nationwide and was offered a national scholarship. (She obtained 10 straight A+'s; her averages were around 95%).The ceremony was held on Monday, April 1st. She is applying to do Actuarial Science. Competing with others to enter Yale or Havard University.




26 Mar 2013:

Joy Hii Mei Xin - Among Top 50 Nationwide


Great news! Joy Hii Mei Xin, one of our 5 straight A+ scorers, is among the top 50 SPM graduates nationwide. JPA is offering her a scholarship. We just got the call from JPA today. Great day for St. Columba's. Praise The Lord!
Hopefully the other straight-A scorers will be offered good scholarships, too.

21 Mar 2013:

Pengumunan Keputusan SPM 2012
Congratulations to everyone who obtained excellent results. We wish you all the best in your future. [click the graphic below to enlarge]


SPM Results - Principal's Message
Praise The Lord! We are happy to announce our outstanding results for SPM 2012.

Out of 286 students, 29 achieve straight A's, compared to 11 in 2011. Of the 29, 5 obtained all A+. Our GPS (Grade Point Average) improved from 4.77 in 2011 to 4.32. However, the percentage passing BM dropped from 95.5% to 92.6%, although the GPS improved slightly (4.13 vs 4.19). Of 18 subjects offered, the GPS for 16 subjects showed an improvement, with Principles of Accounts leading with a difference of -2.16, followed by Additional Mathematics with -1.46 (4.56 to 2.77).

9 Mar 2013:

Hari Sekolah Ganti

(ganti 14 Feb 2013 - Khamis)

22 Feb 2013:

Product of Garbage Enzyme, 85 litre

06 Feb 2013:

Introduction to Garbage Enzyme by Science & Maths Club

28 Jan 2013:

Agihan Bantuan Khas Persekolahan RM100

26 Jan 2013:

Leo Club of SMK St.Columba - Activities/Events


1. "Our Earth, Our Nature" Leo Eco Fashion Show
2. Donation of RM5000 to Kidney Dialysis Centre


2 Jan 2013:

Semester 1 Commences
Form 4 Orientation

2 Jan 2013:

New Students Registration [Form 1 & Transition]

2 Jan 2013:
PMR Result 2012


Straight A's: 31 Students | Passing Rate: 81.6%




Recipients for 6A's and above with parents 7A's and 8A's recipients

2 Jan 2013:

Demise of Mr. Rojo Cornas Dreammy




We are sad to announce the demise of Mr. Rojo Cornas Dreammy, SMK St.Columba Alumni President 2012/2013, at 5.45 PM, 22 Nov 2012, after suffering a stroke on 20/11/2012.




There will be a prayer service at his house in Tudan at 7.30 p.m., 23/12/2012. The funeral service is as follows:




Date: 24/11/2012,




Time: 10.00 a.m.




Venue: St Barnabas Church, Taman Tunku, Miri




We wish to convey our heartfelt condolences to the family. Mr Rojo will be greatly missed by all at SMK St Columba.

1 Nov 2012:

Launching of SMK ST. Columba Miri Website


SMK SAINT COLUMBA MIRI is excited to announce the launch of the website for SMK SAINT COLUMBA MIRI School by Dato Sebastian Ting (Political Secretary to the Minister of Energy, Green Technology and Water) on 8am 01/11/2012.